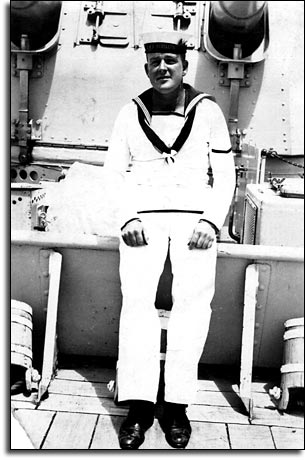 Scuttling of the Battleship Admiral Graf Spee at River Plate
an article from the Taranaki Daily News
Walter Henry Kivell born at Petone 1914. Walter joined the Navy in his teens and was on board the Achilles in December of 1939 when the German Battleship Graf Spee was scuttled in the River Plate.
GRAF SPEE SCUTTLED
FALSE RADIO MESSAGE
TRIED TO FOOL ACHILLES
SEAMAN INTERVIEWED
How through a cunning ruse, the Admiral Graf Spee tried to divert H.M.S. Achilles from the running fight as she fled into the River Plate to find refuge for her battlescarred hull at Montevideo, was revealed by Able Seaman W. Kivell, at present on leave from the Achilles, in the course of an interview with a Daily News reporter at Hawera.
Another little known feature of the engagement revealed by Able Seaman Kivell was that for several hours many aboard the Achilles were under the impression that they were fighting the Admiral Scheer, the Admiral Graf Spee's sister ship.
Able Seaman Kivell is a son of Mrs H.M. Wills Hawera.
Read the Full Story
Here